Rugby World Cup 2019 Higashi-Osaka Hanazono Rugby Field Game venue / combination,Access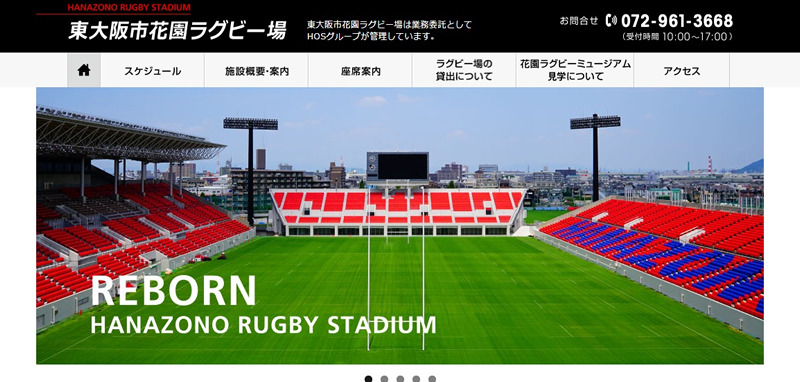 Higashiosaka Hanazono Rugby Field
Venue overview
| | |
| --- | --- |
| location | 1-1-1 Matsubara Minami, Higashi-Osaka 578-0923 |
| access | 10 minutes on foot from Kintetsu Nara Line "Higashi Hanazono Station", 15 minutes on foot from Kintetsu Keihanna Line "Yoshida Station" |
| Seating capacity | 30,000 people |
Higashiosaka Hanazono Rugby Field Game Schedule / Combination
POOL B
September 22 (Sun)
14:15
Italy vs Namibia
POOL C
September 28 (Sat)
13:45
Argentina vs Tonga
POOL D
October 3 (Thursday)
14:15
Georgia vs Fiji
POOL C
October 13 (Sun)
14:45
America vs Tonga
Osaka City Local cuisine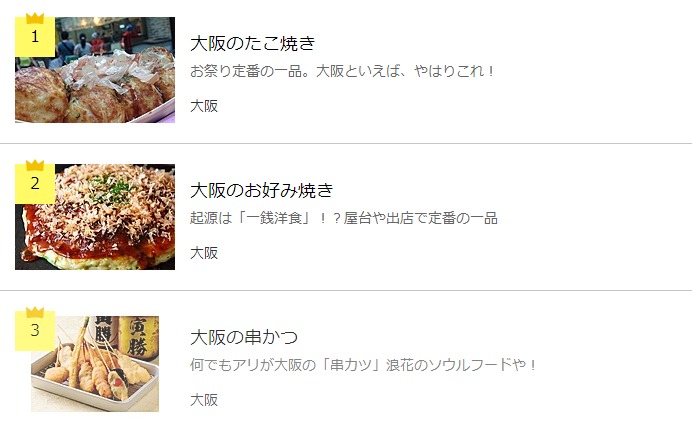 1.Takoyaki(たこ焼き)
A dish made by melting flour with a large amount of soup stock and pouring it on a special iron plate, baked into a chopped octopus, onion, red ginger, and other ingredients. Although it was not originally founded, it was said that it was the origin of takoyaki that was sold in the Taisho period, using a dish called "Radio-yaki", made with striped meat. Nowadays, there are many chain stores that handle takoyaki, and it is widely eaten all over Japan.
2.Okonomiyaki(お好み焼き)
Add a long piece of grated flour to the dough, add cabbage, your favorite meat and seafood, bake it on an iron plate, apply a dripping sweet sauce on top, and bonito, blue paste, A dish with mayonnaise. Although the origin is not well communicated, it has been popularly known as "Yo-yaki" at food stalls from before the war, and it was also called "Yen-Yen Western food" because it was eaten one by one at that time. Since then, meat has been expensive since the war, so the ingredients changed to cabbage and seafood.
3.Kushikatsu(串かつ)
"Kushikatsu" is the "New World" familiar to Tsutenkaku and is said to have originated from the end of Taisho to the early Showa era. It was developed after researching "what is easier to eat than tonkatsu", and the mainstream is to skewer a variety of ingredients such as beef, vegetables and seafood on skewers. Each store is particular about the sauce and clothes, and it is also attractive that you can enjoy the taste of each store. There are a lot of "standing eating" restaurants that have a taste of Osaka people with "cheap, delicious, and fast" tastes, but recently there are more fashionable stores that can be used for dates and are also popular with young people There seems to be.
Rugby World Cup 2019
Rugby World Cup
The Rugby World Cup will be held in Japan from September 20th (Friday) to November 2nd (Saturday) at venues in 12 cities in Japan.
Opening Ceremony Friday, September 20
Qualifying round September 20 (Friday)-October 13 (Sunday)
Quarter finals October 19 (Sat)-October 20 (Sun)
Semi-final match October 26 (Sat)-October 27 (Sun)
3rd place decisive match November 1 (Sat)
Final game Sunday, November 2
48 games in 12 cities in Japan
All 48 games will be held in 12 cities in the Rugby World Cup.
次の記事