Rugby World Cup 2019 Kobe Misaki Park Stadium,Access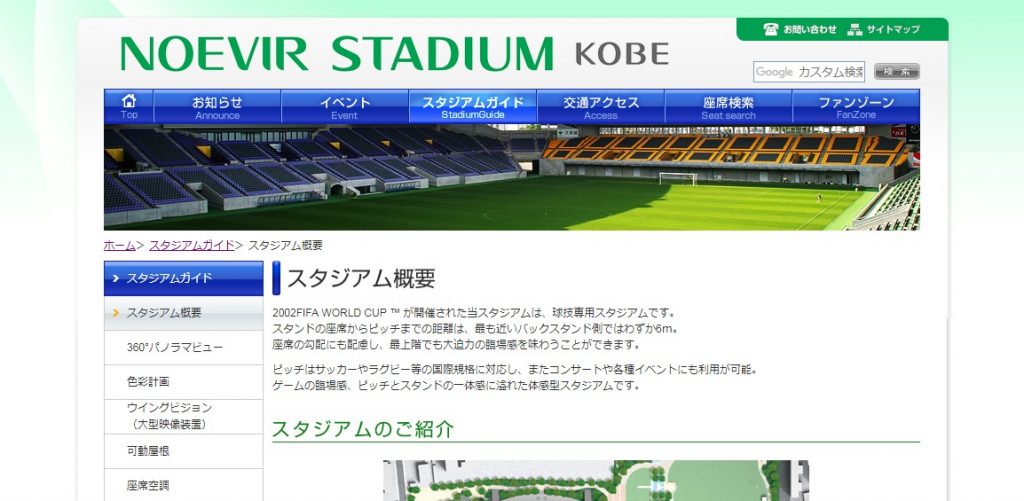 Rugby World Cup 2019
Rugby World Cup
The Rugby World Cup will be held in Japan from September 20th (Friday) to November 2nd (Saturday) at venues in 12 cities in Japan.
Opening Ceremony Friday, September 20
Qualifying round September 20 (Friday)-October 13 (Sunday)
Quarter finals October 19 (Sat)-October 20 (Sun)
Semi-final match October 26 (Sat)-October 27 (Sun)
3rd place decisive match November 1 (Sat)
Final game Sunday, November 2
48 games in 12 cities in Japan
All 48 games will be held in 12 cities in the Rugby World Cup.
Kobe City Misaki Park Stadium
Venue overview
| | |
| --- | --- |
| location | 〒652-0855 兵庫県神戸市兵庫区御崎町1-2-2 |
| access | 地下鉄海岸線「御崎公園駅」から徒歩5分 |
| Seating capacity | 30,132 people |
Kobe City Misaki Park Ballpark Match Schedule / Combination
POOL C
September 26 (Thursday)
19:45
England vs USA
POOL A
September 30 (Monday)
19:15
Scotland vs Samoa
POOL A
October 3 (Thursday)
19:15
Ireland vs Russia
POOL B
October 8 (Tue)
19:15
South Africa vs Canada
Kobe local cuisine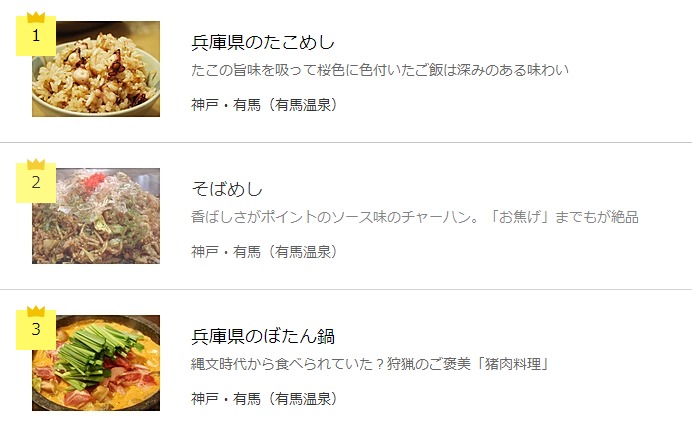 1.Octopus rice(たこめし)
It is a local dish that is cooked with special rice and is eaten mainly on the islands and coastal areas around the Seto Inland Sea. The octopus that can be picked in the Seto Inland Sea, which is rich in shrimp, sea bream, and shellfish, is very delicious. Especially, the 200-400g small octopus called "Tree Bud Tako" that comes out in early spring is the most delicious. It is said. The cooking method varies depending on the region, but when cooked with dried octopus, the raw odor disappears and the scent is finished. The octopus becomes soft when cooked with chopped radish. The color of octopus and umami ooze out from the cooked rice, making it feel the season.
2.Soba rice(そばめし)
Class B gourmet "Soba Meshushi", originated in Nagata Ward, is a fried rice with sauce sauce fried with fried noodles and rice. Around 1955, a customer was said to have been struck by a word in a okonomiyaki restaurant that asked him to "stir fried lunch with fried noodles". Chop cold rice and steamed noodles with a trowel, fry various ingredients used for okonomiyaki like teppanyaki rice, and finish with the original sauce unique to the store. The point is to boil the water all at once, and to keep the sticky sauce to a concealed taste and finish it fragrantly. Even in Kobe, there is an okonomiyaki restaurant that fries soba noodles with rice.
3.Button pot(ぼたん鍋)
In the Tamba-Sasayama region of Hyogo Prefecture, hunting of foxes is actively performed in winter. At dawn, hunters travel around the mountains and bring their prey to the town. A typical dish in the Shishiniku food culture is the bonbon nabe. It is said that the name was named because the appearance of the salmon meat on the platter reminds me of a peony flower. Eat thin sliced ​​salmon with vegetables such as Chinese cabbage, carrots, burdock, and mushrooms. Originally the roots of the Meiji period military food, miso tailored casserole, there are still many specialty stores in Sasayama City.
前の記事

次の記事