Rugby World Cup 2019 Kumagaya Rugby Field Game venue / combination / Access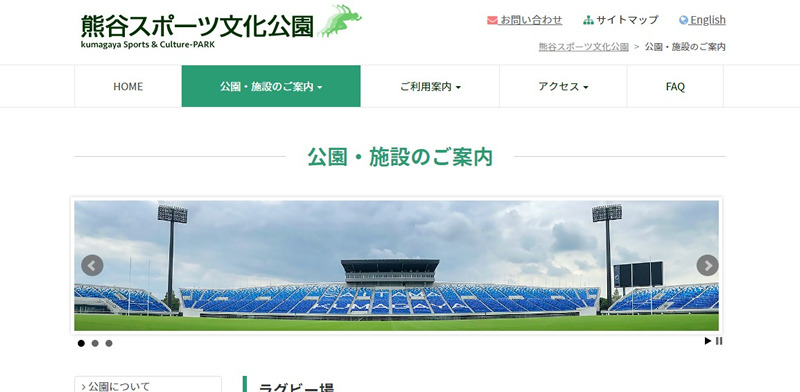 Kumagaya Rugby Field
Venue overview
| | |
| --- | --- |
| location | 810 Kamikawakami, Kumagaya City, Saitama Prefecture 360-0004 |
| access | 15 minutes by bus from JR Chichibu Railway "Kumaya Station" |
| Seating capacity | 24,000 people |
access
15 minutes by bus from JR Chichibu Railway "Kumaya Station"
Kumagaya Rugby Field Game Schedule / Combination
POOL A
September 24 (Tue)
19:15
ロシア 対 サモア
POOL D
September 29 (Sun)
14:15
ジョージア 対 ウルグアイ
POOL C
October 9 (Wednesday)
13:45
アルゼンチン 対 アメリカ
Kumagaya local cuisine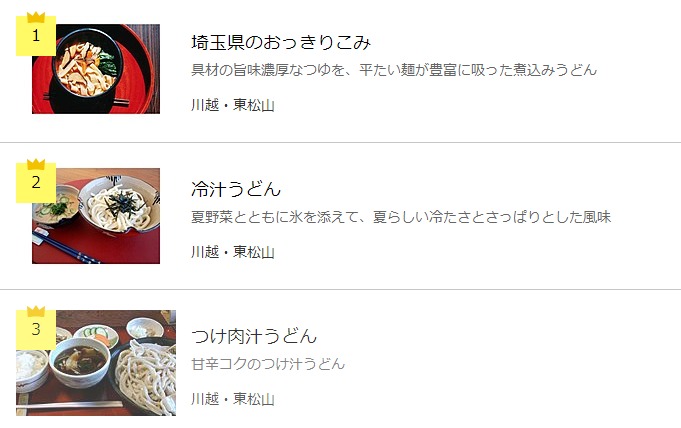 1.Okkirikomi(おっきりこみ)
A wide range of noodles made from flour, boiled in miso or soy sauce-based soy sauce, depending on the region. Cut seasonal vegetables such as root vegetables to make ingredients. Compared to ordinary stewed udon, it has a vegetable taste and rich unique taste. Noodles and ingredients are cut and boiled in boiled soup, so it is called "Okiri Komi". Although it is mainly eaten in Gunma Prefecture, it is often eaten in the western, northern, and Chichibu regions of Saitama Prefecture, which are relatively close to Gunma Prefecture. being called.
2.Hiyajiru-Udon(冷汁うどん)
A miso, sesame seeds, and sugar in a bowl. Add local condiments such as cucumber, sesame seeds, and soy sauce and myoga, and then add udon to cold soup or water soup. In the Kawashima-cho area, it is also said to be "fresh". It is said to have originated as a nutritious food that can be eaten easily even when there is no appetite during farm work. Although it has become rare recently, relatives gathered in the Bon Festival and were eaten at the last banquet of the banquet.
3.Tsukenikujiru-Udon(つけ肉汁うどん)
You will enjoy a thick, traditional udon with a little bit of color, with a warm sweet soup. The deliciousness and richness of pork goes well with the sticky udon.
Rugby World Cup 2019
Rugby World Cup
The Rugby World Cup will be held in Japan from September 20th (Friday) to November 2nd (Saturday) at venues in 12 cities in Japan.
Opening Ceremony Friday, September 20
Qualifying round September 20 (Friday)-October 13 (Sunday)
Quarter finals October 19 (Sat)-October 20 (Sun)
Semi-final match October 26 (Sat)-October 27 (Sun)
3rd place decisive match November 1 (Sat)
Final game Sunday, November 2
48 games in 12 cities in Japan
All 48 games will be held in 12 cities in the Rugby World Cup.